THEMAC Resources Group - EIS Process – Opinion Editorial
Posted: 02/06/2012 | Posted By: News Resource/Publisher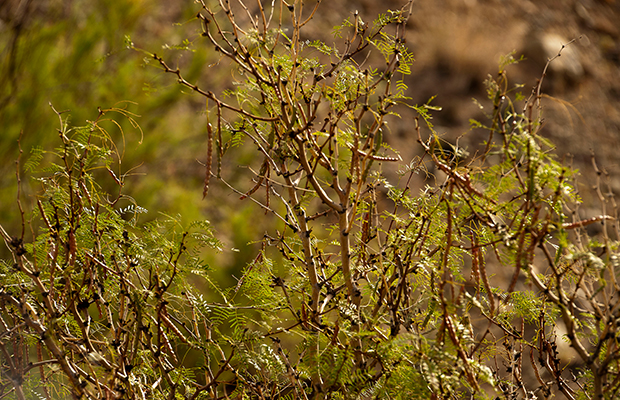 The BLM has begun an important part of the Copper Flat permitting effort, the evaluation of the environmental impact of the mine via an Environmental Impact Study. Much of the testing, studies, and other groundwork we've been working on over the past two years has been conducted to prepare for this phase of the project, which feeds into both the BLM (federal) and state permitting processes.
The evaluation process results in an Environmental Impact Statement (EIS), which will provide definitive information on the mine's potential effect on the surrounding communities and environment. This is required under the National Environmental Policy Act, and it ensures that environmental factors are considered in a Federal Agency's decision-making process. Comments from the public, along with
details from our pre-feasibility study, will feed into the range of project alternatives evaluated under the
EIS.
The Bureau of Land Management (BLM) chose Mangi Environmental Group to draft the EIS. The BLM chooses a third-party contractor that has the experience and capacity to complete an EIS that meets federal laws and BLM regulations.
Representatives of the BLM, Mangi, THEMAC, and New Mexico State agencies met in late-January to tour the site. A kick-off meeting followed in Las Cruces at the BLM offices the next day. The purpose of the meeting was to discuss and agree on respective responsibilities, schedules, goals, communication protocols, and milestones.
BLM, with the support of Mangi Environmental, will host public scoping meetings later this month in
Hillsboro and Truth or Consequences. These meetings will provide opportunities for the public to
provide comments and identify potential concerns. Scoping meetings help ensure that interested parties have a voice and are heard regarding the development of the Copper Flat Mine. Whether you are for, neutral, or against the Copper Flat mine, I ask you to please attend these meetings.
The scoping meetings are scheduled for February 22nd from 7-9 pm at the Hillsboro Community Center on Elenore St. in Hillsboro, NM 88042 (575-895-3300) and February 23rd from 7-9 pm at the Truth or Consequences Civic and Convention Center 400 West Fourth in Truth or Consequences, NM 87901 (575-
894-6673). The web address for the project is: Cuflateis.com, and a toll free number is: 866-760-1421. The BLM and Mangi is publishing the Scoping Meeting announcements; we are repeating this information here. Please keep an eye out in the newspapers and postings in public places for the announcements and reminders regarding meeting dates, times, and locations.
As you can see, there are numerous opportunities for the public to learn more about the project, track its progress, and provide comment. The first of these opportunities is coming up in a few weeks, and I hope you will come and speak with the BLM, Mangi and the project team about the Copper Flat Mine project.
André J. Douchane
Chief Executive Officer
THEMAC Resources