Opinion Editorial - Project Status Update
Posted: 06/30/2017 | Posted By: News Resource/Publisher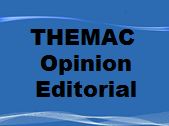 ​Copper Flat Mine – Project Update
New Mexico Copper Corporation (NMCC) continued its focus on the Environmental Impact Statement (EIS) and state permit applications. Our objective remains to acquire all federal and state permits to begin construction of the Copper Flat Mine. The great amount of support we receive from the community has been a strong driving force
behind our continued effort to move the project forward.
At the federal level, the Bureau of Land Management (BLM) is preparing the final Environmental Impact Statement for release later this year. We have worked diligently in addressing comments and questions collected during the public comment and hearing period. Applications for the NMED Water Discharge Permit and the MMD Mine Permit have been submitted to the respective agencies and each is now undergoing technical review by the respective agencies. We are also engaged in discussions with the New Mexico State Engineer over the contents of a permit for the operation water supply. Pertaining to the water rights litigation, the trial was concluded earlier this year and a verdict by the presiding judge is expected soon.
The Copper Flat Mine will have a positive impact on Sierra County and New Mexico at large. To date, NMCC has invested $55 million in the project, and we anticipate investing another $350 million to bring this project to reality. After construction, our operating plans detail a 12 year operation, along with a real potential to extend the operation for additional years through further analysis of existing data. Our plans include completing reclamation concurrently with production where possible, including areas disturbed in the past, and following production we are planning for another decade or more to complete site reclamation and monitor the site for proper closure.
The Copper Flat Mine will be a significant economic contributor to Sierra County and to New Mexico through job creation, ongoing investment and corporate taxation. During operation, we will hire approximately 275 employees, and an economic study completed by the New Mexico State University Arrowhead Center shows many more indirect and induced jobs will be created in Sierra County and the State. Local, state, and federal taxes from the mine are projected to total$175 million over the life of the mine, of which $53 million will be paid into the State Treasury.
NMCC remains committed to developing the Copper Flat Mine. With the continued help and support of the Sierra County community we will ensure the Copper Flat Mine is a success. We are eager to create jobs for Sierra County residents and generate tax revenues that will help the county grow. We are excited to continue our work this upcoming year; most of all, we are dedicated to enriching the lives of our neighbors in Sierra County through community sponsorships, supporting charitable causes, and
forging closer ties with those who live here.
Jeffrey Smith
Chief Operating Officer
New Mexico Copper Corporation