THEMAC Resources Appoints Jeffrey Smith as Chief Operating Officer
Posted: 07/02/2013 | Posted By: News Resource/Publisher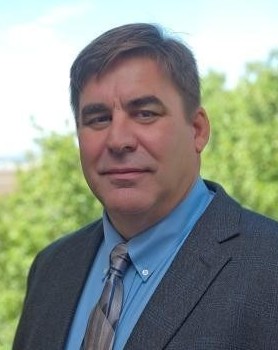 Vancouver,
British Columbia – Tuesday, 2nd, July 2013 – THEMAC Resources Group Limited (TSXV:MAC) ("THEMAC" or the "Company") today announced that Jeffrey Smith has been appointed as Chief Operating Officer, effective the 24th June, 2013.
THEMAC has been very focused on completing a Definitive Feasibility Study and progressing the permits required to develop the Copper Flat project. Now that the company is close to finalizing the Definitive Feasibility Study, Jeffrey Smith has been promoted from Feasibility Study Manager to Chief Operating Officer of THEMAC Andrew Maloney said "We are very fortunate to have such a capable and highly experienced person to take up this role, I'm confident that Jeffrey will do an excellent job. Prior to this promotion Jeffrey Smith has been with THEMAC for over six months. During this time Jeffrey has developed an excellent understanding of the project, and proven himself as valuable team member."
Jeffrey Smith has 35 years experience within the mining industry and has managed large, complex mining operations and construction projects. Jeff has held engineering, operating and maintenance, general management, and executive management positions with Echo Bay Mines, Coeur d'Alene Mines and Pan American Silver, which provides him with planning, contractual, financial, regulatory, and leadership experience.
Jeff's professional history includes three years with Quintana Minerals Corporation where he was the mine engineer at the original Copper Flat Mine, and assisted with its construction, operation and closure.
Jeffrey Smith earned a Bachelor's Degree in Mining Engineering from the University of Arizona College of Mines and a Master's Degree in Management from the Stanford University Graduate School of Business. He is a licensed Professional Engineer, a registered member of the Society for Mining, Metallurgy and Exploration (SME), and a Qualified Person under Canadian NI43-101 rules.
The new Chief Operating Officer Jeffrey Smith said, "I am excited about the opportunity to help re-start the Copper Flat Mine. THEMAC has assembled a great team for the Project and I look forward to taking an active leadership role. I worked at Copper Flat as an employee of Quintana Minerals in the early 1980's; I'm looking forward to re-establishing friendships I made at that time, and to establishing new friendships and professional relationships within the local community and the State."
In connection with the appointment, the Company granted to Jeffrey Smith options to purchase 1,653,254 common shares of the Company, exercisable at $0.10 per share, pursuant to the Company's stock option plan.
Further to the news release on June 13, 2013, THEMAC has completed share issuances under the previously announced shares-for-debt agreements. 1,182,500 common shares have been issued to three directors to settle $118,250 in aggregate debt. The shares issued are subject to a four-month hold period.
About THEMAC Resources Group
Limited
THEMAC is a copper development company with a strong management team which acquired the Copper Flat copper-molybdenum-gold-silver project in New Mexico, USA in May 2011. We are committed to bringing the closed copper mine, Copper Flat, in Sierra County, New Mexico back into production with innovation and a sustainable approach to mining development and production, local economic opportunities and the best
reclamation practices for our unique environment. The Company is listed on the TSX Venture Exchange (ticker: MAC) and has issued share capital of 75,300,122 common shares (fully diluted share capital 133,330,134).
For more information please visit www.themacresourcesgroup.com or review the Company's filings on SEDAR (www.sedar.com).
For further information contact:
THEMAC Resources Group Limited
Andrew Maloney
Phone: +44 7539 466703