THEMAC Announces Debt Settlement
Posted: 06/13/2013 | Posted By: News Resource/Publisher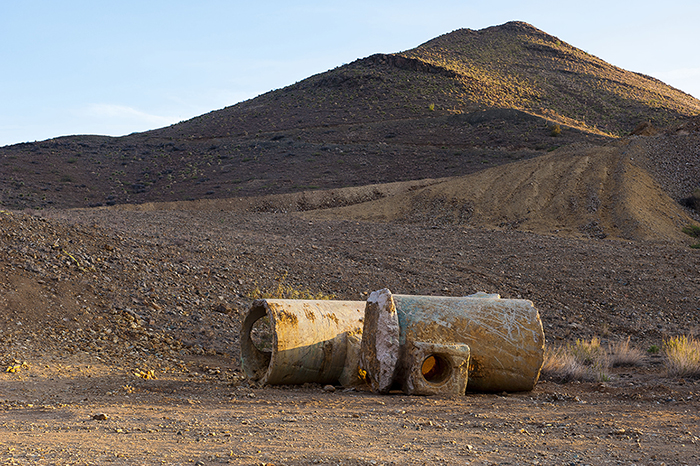 ​Vancouver, British Columbia – June 13, 2013 – THEMAC Resources Group Limited (TSXV:MAC) ("THEMAC" or the "Company") wishes to announce that the Directors of the Company have agreed to reduce outstanding directors' fees of $118,250 by issuing 1,182,500 common shares of the Company at a price of $0.10 per common share.
The settlement reflects the maximum allowable shares issuable for the directors' fees. The Directors are cognizant of the need to direct available funds to the development of the Copper Flat project and completion of the Definitive Feasibility Study.
The transaction is subject to regulatory approvals. The shares issued will have a hold period of four months from the date of distribution in compliance with TSX Venture Exchange policies and applicable securities law.
About THEMAC Resources Group Limited
THEMAC is a copper development company with a strong management team which acquired the Copper Flat copper-molybdenum-gold-silver project in New Mexico, USA in May 2011. The Company is committed to bringing the closed copper mine, Copper Flat, in Sierra County, New Mexico back into production with innovation and a sustainable approach to mining development and production, local economic opportunities and the best reclamation practices for our unique environment. The Company is listed on the TSX Venture Exchange (ticker: MAC) and has issued share capital of 74,117,622 common shares (fully diluted share capital 131,492,825).
For more information please visit www.themacresourcesgroup.com or review the Company's filings on SEDAR (www.sedar.com).
For further information contact:
THEMAC Resources Group Limited
Andrew Maloney
Phone: +44 7539 466703
Neither the TSX Venture Exchange nor its Regulation Services Provider (as that term is defined in the policies of the TSX Venture Exchange) accepts responsibility for the adequacy or accuracy of this release.