PETITION FOR FURTHER APPEAL OF NEW MEXICO COPPER CORPORATION'S GROUND WATER DISCHARGE PERMIT DENIED
Posted: 10/18/2022 | Posted By: News Resource/Publisher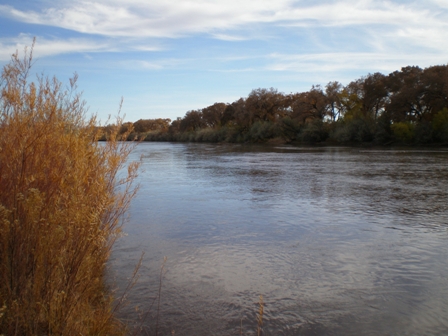 ​Petition for Further Appeal of New Mexico Copper Corporation's Ground Water Discharge Permit Denied by New Mexico Supreme Court
TRUTH OR CONSEQUENCES, NEW MEXICO – (October 4, 2022) – The New Mexico Supreme Court has denied a petition for writ of certiorari seeking review of the State Court of Appeals decision affirming the decision of the New Mexico Water Quality Control Commission to approve a groundwater discharge permit ("Permit") that the New Mexico Environment Department issued to New Mexico Copper Corporation.
On June 15, 2022, Turner Ranch Properties, L.P., Hillsboro Pitchfork Ranch, LLC and Gila Resources Information Project (GRIP) petitioned the New Mexico Supreme Court for a writ of certiorari asking the court to conduct a further review of the Permit. After considering the record of this case, the three-judge panel assigned to review the petition denied the request for a further appeal. All members of the panel concurred in the decision. With this order, all appeals regarding the issuance of DP-1842 have been exhausted, leaving the Copper Flat Mine's discharge permit in effect.
THEMAC Resources Group Limited
THEMAC is a copper development company with a strong management team and as of May 18, 2011, a 100% ownership interest in the Copper Flat copper-molybdenum- gold-silver project in New Mexico, USA. We are continuing to advance the closed copper mine, Copper Flat, in Sierra County, New Mexico, toward production with innovation and a sustainable approach to mining development and production, local economic opportunities, and the best reclamation practices for our unique environment. The Company is listed on the TSX Venture Exchange (ticker: MAC) and has issued share capital of 79,400,122 common shares (fully diluted share capital 93,064,866).
For more information, visit www.themacresourcesgroup.com or review the Company's filings on SEDAR (www.sedar.com).
For further information contact:
THEMAC Resources Group Limited
Andrew Maloney
Chief Executive Officer
Phone: +1 505.382.5770