NEW MEXICO WATER QUALITY CONTROL COMMISSION RECEIVES COURT OF APPEALS DECISION
Posted: 07/19/2022 | Posted By: News Resource/Publisher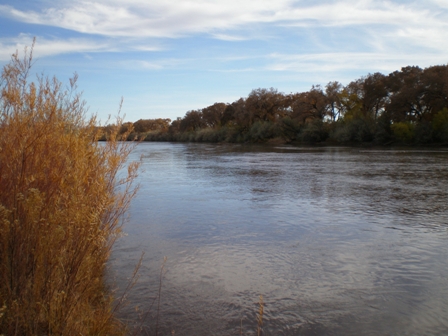 ​New Mexico Water Quality Control Commission Receives Court of Appeals Decision on New Mexico Copper Corporation Ground Water Discharge Permit
TRUTH OR CONSEQUENCES, NEW MEXICO – (June 23, 2022) – The New Mexico Water Quality Control Commission (WQCC), along with interveners New Mexico Copper Corporation (NMCC), owned by THEMAC Resources Group Limited (TSX VENTURE:MAC) ("THEMAC" or the "Company") and the New Mexico Environment Department (NMED), received a favorable decision from the New Mexico Court of Appeals on May 16, 2022 upholding the ground water discharge permit, DP-1840, issued by NMED for New Mexico Copper Corporation's proposed Copper Flat Mine near Truth or Consequences, New Mexico.
A panel of three judges on the Court of Appeals issued a consolidated opinion deciding two separate appeals from the Elephant Butte Irrigation District and Turner Ranch Properties (Turner), Hillsboro Pitchfork Ranch (Pitchfork) and Gila Resources Information Project (GRIP). The judicial appeals were taken from an earlier unanimous 13-0 administrative appeal decision by the WQCC approving of NMED's issuance of DP-1840. Appellants argued that DP-1840 would cause water contamination levels in excess of state standards and otherwise create a hazard to human health and the environment. They contended the WQCC acted arbitrarily in upholding the permit.
In the Court of Appeals' consolidated decision, the three-judge panel found that "the Commission did not act arbitrarily, capriciously, or otherwise not in accordance with the law." The Court of Appeals also affirmed the decisions of NMED and the WQCC that the Copper Flat pit lake projected to exist at the conclusion of mining is a private water body within the meaning of the New Mexico Water Quality Act and "does not constitute a surface water of the state."
On June 15, 2022, Turner, Pitchfork and GRIP petitioned the New Mexico Supreme Court for a writ of certiorari asking the court to conduct a further review limited to the legal status of the pit lake after mining. The Supreme Court has the discretion to grant or deny the petition. If it grants the petition, the parties will then have an opportunity to brief whether the Court of Appeals' consolidated decision should be affirmed. If the Supreme Court denies the petition, then all appeals regarding the issuance of DP-1842 will have been exhausted, leaving the Copper Flat Mine's permit in effect.
About THEMAC Resources Group Limited
THEMAC is a copper development company with a strong management team and as of May 18, 2011, a 100% ownership interest in the Copper Flat copper-molybdenum-gold-silver project in New Mexico, USA. We are continuing to advance the closed copper mine, Copper Flat, in Sierra County, New Mexico, toward production with innovation and a sustainable approach to mining development and production, local economic opportunities, and the best reclamation practices for our unique environment. The Company is listed on the TSX Venture Exchange (ticker: MAC) and has issued share capital of 79,400,122 common shares (fully diluted share capital 93,064,866).
For more information, visit www.themacresourcesgroup.com or review the Company's filings on SEDAR (www.sedar.com).
For further information contact:
THEMAC Resources Group Limited
Andrew Maloney
Chief Executive
Officer Phone: +1
505.382.5770 www.themacresourcesgroup.com